The use of GMOs is undoubtedly widespread. Since GMOs were approved for commercial use, and then first planted in the U.S. soil in 1996, their production has increased dramatically. More than 90 percent of all soybean cotton and corn acreage are genetically engineered varieties. Other popular and approved GE food crops include sugar beets, alfalfa, canola, papaya and summer squash. More recently, apples that don't brown and bruise-free potatoes have also been approved.
But the most popular crops fall into two categories:
Herbicide tolerant crops, known as Ht, which are engineered to survive various weed killers. The increased use of these crops has allowed farmers to decrease the amount of more toxic herbicides, as the Ht versions are designed to work with comparatively low toxicity chemicals. As a result, overall spraying based on toxicity levels has trended steadily lower over the last two decades.
Bt crops, which are engineered to produce the natural insecticide bacterium Bacillus thuringiensis that has been used for decades by organic farmers to control crop-eating insects. Crops engineered to produce this natural pesticide are safe from many insect predators. Since the introduction of Bt crops, insecticide use by conventional farmers has decreased 10 fold.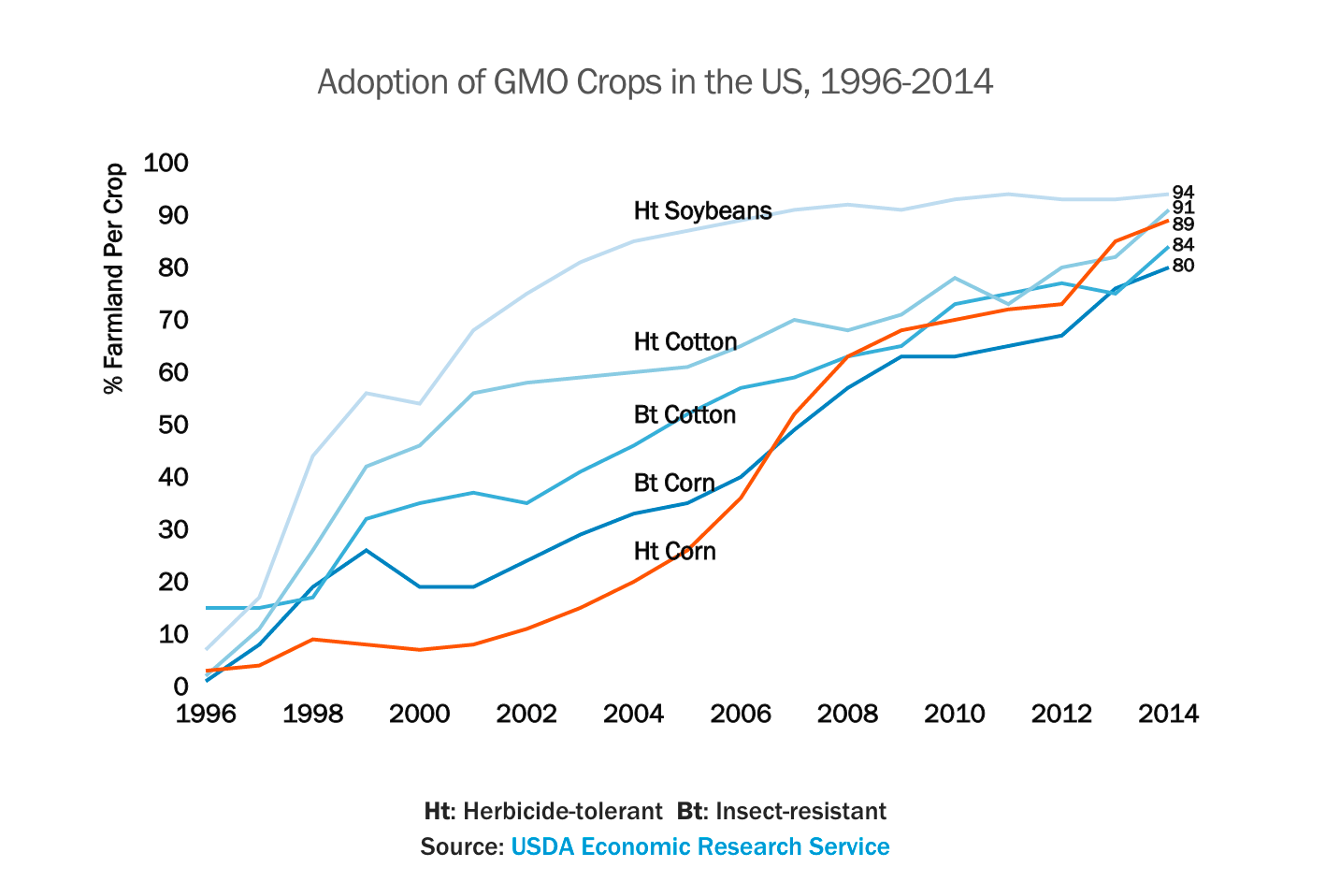 Click here for more of the charts and infographics that we shall be presenting you over the rest of the week.