[Editor's note: Read the GLP's coverage of farmers' responses to Bette Midler criticizing Monsanto's seed patent contracts here.]
[Editor's note: Brian Scott raises corn, soybeans, popcorn and wheat on an Indiana farm. He has a bachelor's degree in soil and crop management from Purdue University.]
I'm a family farmer, and I have signed a Monsanto contract. I'm the 4th generation to work this land. Somewhere along the line the idea corporations control farms or farmers are slaves to "Big Ag" came about. People claim that we are beholden to corporations like Monsanto and have to sign unfair contracts to be privileged enough to use their seed….We get a lot of our seed from agribusinesses like the "evil" Monsanto so I'd like to share my thoughts with you on this issue.
…
When we buy Monsanto's GMO seeds we sign a Technology/Stewardship Agreement….Here's a quick rundown of the requirements.
We agree to use seed with Monsanto patented technology solely for planting a single commercial crop. And don't sell any to your neighbor either it says.  That's right, we can't save seed to grow the next year, and frankly I'm not interested in doing that….Soybeans are a different story, but hybrid corn won't produce the same seeds you planted anyway. And the modern planting equipment we use is happiest and most accurate when seed is very clean and sorted by size and shape.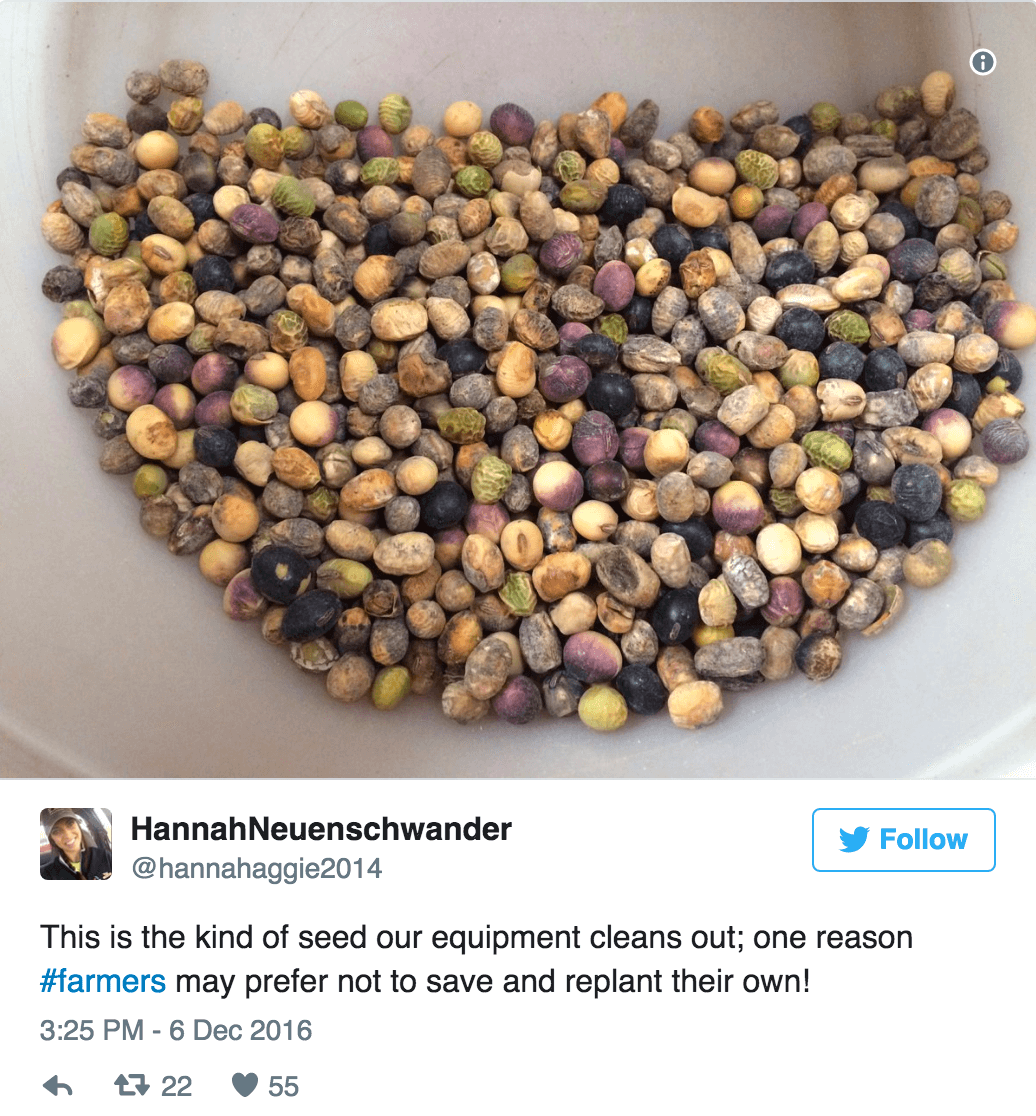 The GLP aggregated and excerpted this blog/article to reflect the diversity of news, opinion, and analysis. Read full, original post: What's in a Monsanto Contract?