A few months before completing medical school in 2003, Lukas Wartman was diagnosed with acute lymphoblastic leukemia (ALL), a blood cancer that's particularly lethal when it strikes adults.
…
[However,] a cutting-edge technique came to the rescue. A genetic analysis performed at [Washington University School of Medicine in St. Louis in Missouri] pinpointed a hyperactive gene, and a drug for advanced kidney cancer happened to inhibit the protein that gene produces…Today, Wartman, now 39, remains in remission, but in the cruelest twist of all, he's struggling to survive the cure.
…
Wartman has a chronic form of graft-versus-host disease (GVHD), a debilitating consequence of blood stem cell transplants. It occurs when immune system cells from the donor proliferate and attack the host's tissues. That immune attack inflamed and weakened Wartman's muscles so much that a fall in January cracked his skull.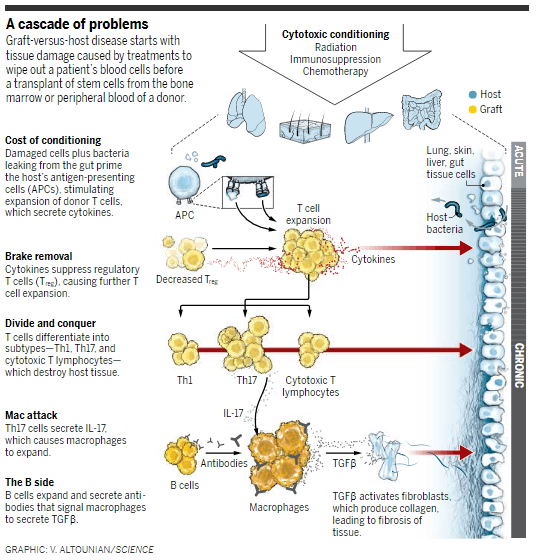 Wartman's condition is severe but not unusual. GVHD affects up to half of the more than 30,000 people worldwide each year who receive an immune system transplanted from a donor, as either bone marrow or peripheral blood stem cells.
…
"Most people it affects suffer quietly," says Wartman. "They're grateful they're alive, and they're beaten down. It's the paradox of being cured and dying of the cure."
The GLP aggregated and excerpted this blog/article to reflect the diversity of news, opinion, and analysis. Read full, original post: A stem cell transplant helped beat back a young doctor's cancer. Now, it's assaulting his body