Articles written for the GLP list the source as
Genetic Literacy Project
. All other articles were written for the sources noted with excerpts provided by the GLP.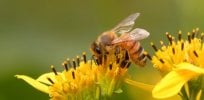 Interactions between multiple stressors have been implicated in elevated honeybee colony losses. Here, we extend our landscape-scale study on the ...
[Editor's note: Andrew Kniss is a professor in the Department of Plant Sciences at the University of Wyoming.] Herbicide use is ...