"It's actually simpler than most recipes in home cookbooks," said Preston Estep, chief scientist and co-founder of a DIY [COVID ...
The promise of a vaccine for COVID-19 is inching closer to reality, with some candidate vaccines already approaching the last big hurdle ...
Because of deeply-rooted systemic problems, Black Americans tend to experience disproportionate rates of many common illnesses. However, a recent study ...
U.S. regulators rejected [Biomarin's] potentially game-changing hemophilia A gene therapy over concerns it might not really be a one-and-done lifetime ...
More than six months into the global pandemic, studies have shown that COVID-19 can not only exacerbate existing heart problems, ...
Locked in a secure lab near Melbourne is the newest addition in the fight against dengue: genetically engineered mosquitoes that ...
[Gwyneth Paltrow's] Goop first gained notoriety in 2015 when it encouraged women to "steam clean" their vaginas (you already know ...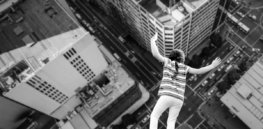 Most of us experience these so-called "typical dreams" during our lifetime. Around three-quarters of people dream of falling, for instance, and that ...
Professor [Francisco] Mojica grew up near the Mediterranean port of Santa Pola in Spain, a region famous for its salt ...
Is the conflict between religion and science as deep as some think? We talk to three scientists about how they ...