Makers of plant-based meat deal with a constant balancing act between promoting their products as simple, wholesome food and also ...
Cultured meat doesn't require grazing land or tons of feed. Instead it's grown in bioreactors like those already used to ...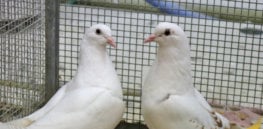 The planet is getting warmer, we're poisoning insect populations with reckless abandon and pulling fish out of the ocean at ...