The COVID-19 pandemic has shown a markedly low proportion of cases among children. Age disparities in observed cases could be ...
[E]merging research suggests that autistic adults are at high risk of a broad array of physical and mental health conditions, ...
Alzheimer's disease, the most common dementia among older adults, now affects about 5.8 million U.S. residents 65 and older — ...
I am deeply concerned that the social, economic and public health consequences of this near total meltdown of normal life ...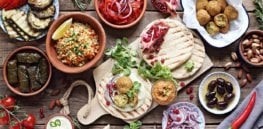 While the data continues to pour in on the benefits of the Mediterranean diet for cardiac health, the lack of ...
With life expectancies steadily rising in most countries, high quality care is essential for aging populations ...
Although some of my patients are still working full time or traveling the world in their 70s and 80s, I ...