Anxiety. Depression. School failure. Self-harm. Unemployment. Unplanned pregnancies. Even an increased risk of early death. The risks and toll of ...
There is a widespread, not always tacit assumption that a biological gender divide in aptitude for mathematics may underpin why ...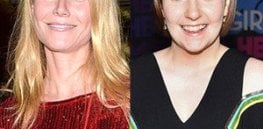 Human geneticist who now opposes mandatory GMO labeling appeals to actresses to engage independent university scientists and not just ideologues ...