Researchers exploring the interaction between the coronavirus and its hosts have discovered that when the SARS-CoV-2 virus infects a human ...
Reyhan Harmanci is feeling better. After cycling through an illness she thinks was COVID-19, with headache, fever, and nausea, her ...
One patient has died and another became seriously ill after fecal transplants inadvertently seeded their innards with a multi-drug resistant ...
[I]n some places, Alzheimer's is the leading cause of death, and the number of Alzheimer's patients is expected to triple by 2050. However, ...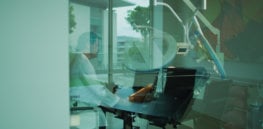 This year [2018], 12 people have been hospitalized with bacterial infections after being treated with stem cell products derived from ...
In the face of antibiotic resistant bacteria, hospitals still use century-old detection methods. New gene sequencing methods will change that ...
Colicins are a natural antibacterial that could help reduce outbreaks of infectious disease. But they face a lot of opposition ...