A new collaboration between the two R&D pioneers aims to accelerate the discovery of breakthrough crop protection technologies. If you ...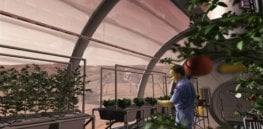 Revolutionary food production and closed-loop biomanufacturing could transform human space travel and address the growing food crisis on Earth ...
To create artificial general intelligence, we need to study the brain ...
Will opponents of gene engineering deny prevention to suffering families? ...
Engineered probiotics and other microbes provide amazing opportunities ...