From preservatives to pesticides, "Fear Babe" examines the claims of self-proclaimed Food Babe Vani Hari and the most notorious food ...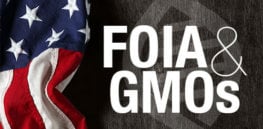 USRTK has wielded FOIA requests as a weapon to bully scientists. Michelle McGuire, a globally respected nutrition expert, is the ...
The anti-GMO movement moved away long ago from grounded positions in science to promoting fear, and using celebrities as their ...
Engineer and system biologist V.A. Shiva Ayyadurai claim that there are dangerous levels of formaldehyde in GMO crops is about ...
Anti-GMO events are peppered with children holding signs touting the alleged dangers of genetically modified foods. For those who choose ...
BRCA mutations have taken a toll on film producer Alan Blassberg and his loved ones, prompting what promises to be ...
Science Power Hour host Vern Blazek interviews Kavin Senapathy, co-founder of March Against Myths About Modification. Known as MAMyths, the ...