The opioid crisis is an ongoing national tragedy. One commonly suggested response is cannabis. But emerging state and national statistics ...
Taking a monthlong break from pot helps clear away young people's memory fog, a small study suggests. The results show ...
Despite what some chronic users may claim, the cannabis plant is not mystical. Like any living species, its cells house ...
Since March, hundreds of people in the U.S. have come down with horrific, Ebola-like symptoms of bleeding. The initially mysterious ...
A few years ago, I began to see children in my practice who seemingly responded to marijuana-derived extracts. And as ...
As legal cannabis farms take the spotlight, safer methods of pest control are also taking root in more 'mainstream' agriculture. ... Regulators point out ...
The United States has approved, for the first time, a compound derived from marijuana to treat certain types of epilepsy ...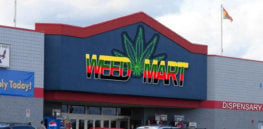 Some research suggests there could be health implications related to a surge in legalized marijuana use in the US. One ...
Our increased understanding of plant genetics has potential to help smokers quit and provide patients with the medicinal benefits of ...