Summer is a great time to grill steaks and hamburgers…they were definitely featured in our Fourth of July BBQ! We ...
[In October 2019], the Annals of Internal Medicine published a controversial report that encouraged people not to worry about the ...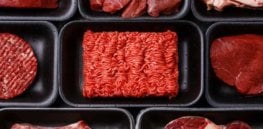 It's almost unheard of for medical journals to get blowback for studies before the data are published. But that's what ...
It's not the first time researcher Bradley Johnston has had the nutrition community up in arms over his work. Johnston, ...
That last food flip-flop made big headlines last week. It was a "remarkable turnabout," "jarring," "stunning." How, it was asked, ...
Nutrition researchers and doctors are at each other's throats once again, this time over a recommendation published in the Annals ...
Public health officials for years have urged Americans to limit consumption of red meat and processed meats because of concerns ...
NPR just ran a scare piece called "Duped In The Deli Aisle? 'No Nitrates Added' Labels Are Often Misleading," which ...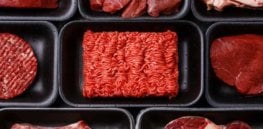 The old chestnut that eating red meat leads to cancer is back. A [recent] study claimed that eating red meat ...
Canadians can't get enough of Beyond Meat's plant-based burger that's designed to taste just like beef .... But does Beyond's ...