Here are some of the key points [neuroscientist Kevin] Pelphrey made on how autism may get its start in the ...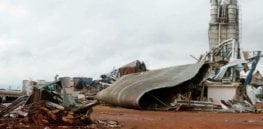 A new artificial intelligence is turning its big brain to mapping earthquake aftershocks. Scientists trained an artificial neural network to ...
Neuroscientist Barbara Bendlin studies the brain as Alzheimer's disease develops. When she goes home, she tries to leave her work ...
A majority of patients who receive CAR-T cell therapy react [with] varying degrees of severity. Those same T cells that ...
For a few hundred dollars and a spit sample, you too could take a journey of genetic self-discovery. You may ...
For health testing, I sent spit samples to 23andMe, Genos and Veritas Genetics, three companies that represent the various levels of DNA testing available ...
A trio of dogs buried at two ancient human sites in Illinois lived around 10,000 years ago, making them the oldest ...