For many serious diseases, the statistics tell just half the story. Sickle-cell disease (SCD) is no exception. Yes, we can ...
Meet Helen Obando, a shy 16-year-old who likes to dance when her body isn't ravaged by the debilitating symptoms of ...
[F]or the first time, doctors in the United States used the gene editing tool CRISPR to attempt to remedy a ...
Biological anthropologists and other researchers investigate why there is a diversity of symptoms and outcomes in people with sickle cell ...
Because the disorder is caused by a single mutation in a single gene, sickle cell disease has long been seen ...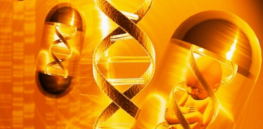 Just as vaccination began first for smallpox, then expanded to a handful of other diseases and has since expanded to ...