Impossible Foods, the California-based producer of plant-based meat that counts Hong Kong tycoon Li Ka-shing as an investor, has announced ...
In a study published [September 21] in the Nature Biomedical Engineering journal, the researchers said they used CRISPR–Cas9 and a combination of other ...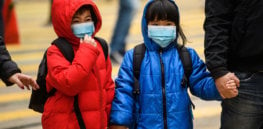 Although the estimation of mortality and morbidity rates caused by pandemics is fraught with difficulty, a trend seems to emerge ...
A Saudi research team has developed a 'magnetic skin' that can open a door or control a switch remotely with ...
Sleep deprivation can damage DNA and the body's ability to repair this, possibly leading to higher chances of genetic diseases ...
Within this century, human beings will be capable of changing their genes to modify traits like intelligence, or even instincts ...