Finally, the FDA weighed in on Golden Rice, with its May 24 announcement approving it for use in the United ...
This is part one of a four-part series attempting to separate fact from fiction regarding pesticide use on organic farms ...
The US Department of Agriculture's recent decision to stay out of the business of regulating gene-edited crops could be a ...
There was a brief moment in 2015 where organic farming researchers were having an open discussion on adopting certain innovative ...
This is the first in a three-part series making the case that the development of biotech traits for insect resistance ...
Venture capitalists and investors are pouring money into the genomics sector, seeking to capitalize on breakthroughs in CRISPR gene editing ...
Emerging clinical applications of CRISPR editing include delivery of CRISPR systems into the body to repair genetic sequences. This is ...
The week started strangely. On [March 19], the author of a new book on transgender identity emailed me, asking about ...
Over the past months, the European Union and several member nations have vigorously debated re-authorizing glyphosate, the herbicide maligned by ...
How serious was secret Russian interventionism when it comes to creating public discord over US farming and agricultural trade policy? ...
Health practitioners with little or no training or perspective in genetics are dabbling in this rapidly advancing field. Utilizing results ...
While many studies show that genetically modified crops contribute to yield gains, GMO critics say that they don't. Such claims, ...
Editor's note: This article is part one of a three-part series by Marc Brazeau on his 2018 predictions on food, ...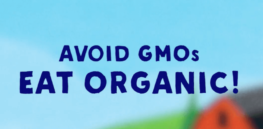 Usually, a video with kids talking is cute, funny, perhaps poignant. However, scientists' and farmers' reactions to a promotional video ...
US government funding and royalty-free Bt technology from Monsanto will enable West African countries to provide farmers with free cowpea ...