Given how little we know about how variations in the genome affect health and disease, is direct-to-consumer whole genome sequencing ...
To boost the participation of marginalized communities in genetic studies, doctors must first win back their trust ...
Of more than 500 species of sharks in the world's oceans, scientists have only sequenced a handful of genomes – ...
In the past, African patients have had poor access to medical advances, even as scientists use them as research subjects ...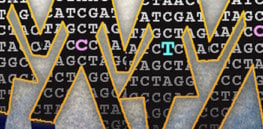 FDA head says Precision Medicine Initiative should sequence one in every four Americans. Where will that money come from? And ...