Genetic Literacy Project Mission Statement
The Genetic Literacy Project is a nonpartisan outreach and educational nonprofit charity committed to aiding the public, media and policymakers by promoting science literacy and improving the lives of our global community. The GLP counters conspiracy theories and challenges misinformation spread by groups for financial or ideological reasons that slow the adoption of 'positively disruptive' biotechnologies. The GLP supports transparent, ethical, science-based regulations of biotechnology and related sciences that are revolutionizing medicine, increasing sustainable farming and food practices in the face of increasing climate disruption, and limiting dangers posed by disease-carrying plant and insect pests. To fulfill our mission, the GLP partners across ideological and political lines.
GLP History and Governance
The Genetic Literacy Project is part of the Science Literacy Project (SLP), a 501(c)(3) nonprofit. The SLP family of sites also includes the Epigenetics Literacy Project; and the Genetic Expert News Service (GENeS), which was run with no editorial oversight from the GLP from 2012-14; both are now on hiatus.
The SLP operating as the GLP was conceived in 2010-2011 by Jon Entine in the wake of his writing of 5 books on genetics, chemicals and risk, and hundreds of articles on sustainability and genetics. It was independently launched in December 2011 with donations from The Templeton Foundation and the Searle Freedom Trust. To be eligible for donations from independent nonprofit foundations, the GLP affiliated with the Statistical Assessment Service (STATS), a 501(c)(3) housed at George Mason University. GLP was founded as an independently operated division. STATS provided accounting services and administrative support from the GLP's inception until 2014. Entine served as a senior fellow at STATS (unpaid) to which he contributed occasional articles. In 2014, STATS folded, ceased its affiliation with GMU and was absorbed by the nonprofit 501(c)(3) Science About Science US.
In 2015, the Sense About Science board (of which Jon Entine was temporarily a member during its transition) decided that the Genetic Literacy Project should inherit STAT's 501(c)(3) nonprofit legal status;, Sense About Science sought its own formal nonprofit status and registered as its own 501(c)(3) with no affiliation of any kind with the GLP. That same year, the GLP formally registered as an independent 501(c)(3) under the name Science Literacy Project (GLP then had two sister educational outreach websites, the Epigenetics Literacy Project and GENeS). The GLP has had no relationship with STATS or Sense About Science since 2015.
The GLP takes its tagline—Science Not Ideology—seriously. The GLP stands for transparency and challenges bias. The GLP is funded by grants from independent foundations and charities. In 2020, the Board agreed to allow the SLP/GLP to accept donations from corporations and associations to support ongoing operations but not for specific projects. As is the case with all donations to the GLP, any grant must be disclosed on that fiscal year's 990. The GLP has no formal or informal affiliation with and receives no funding from any institution, foundation, corporations or private individuals except those listed in our 990 government filings (other than donations under $500 from private individuals). The GLP has no affiliation with any corporation, and never has. For a response to false accusations that the GLP was 'created' or initially funded by corporations, read: Is the Genetic Literacy Project a corporate 'front'?
Executive director Jon Entine was a senior fellow (unpaid) at the Institute for Food and Agricultural Literacy at the University of California-Davis' World Food Institute from 2014-2016 and was previously a senior fellow (unpaid) at George Mason University's Center for Health and Risk Communication from 2011-2104. Neither Entine nor the SLP/GLP engages in lobbying.
GLP Boards
The SLP/GLP was guided in its launch in 2011 by an editorial advisory board.
The GLP's current board and advisors are in its own section.

GLP Transparency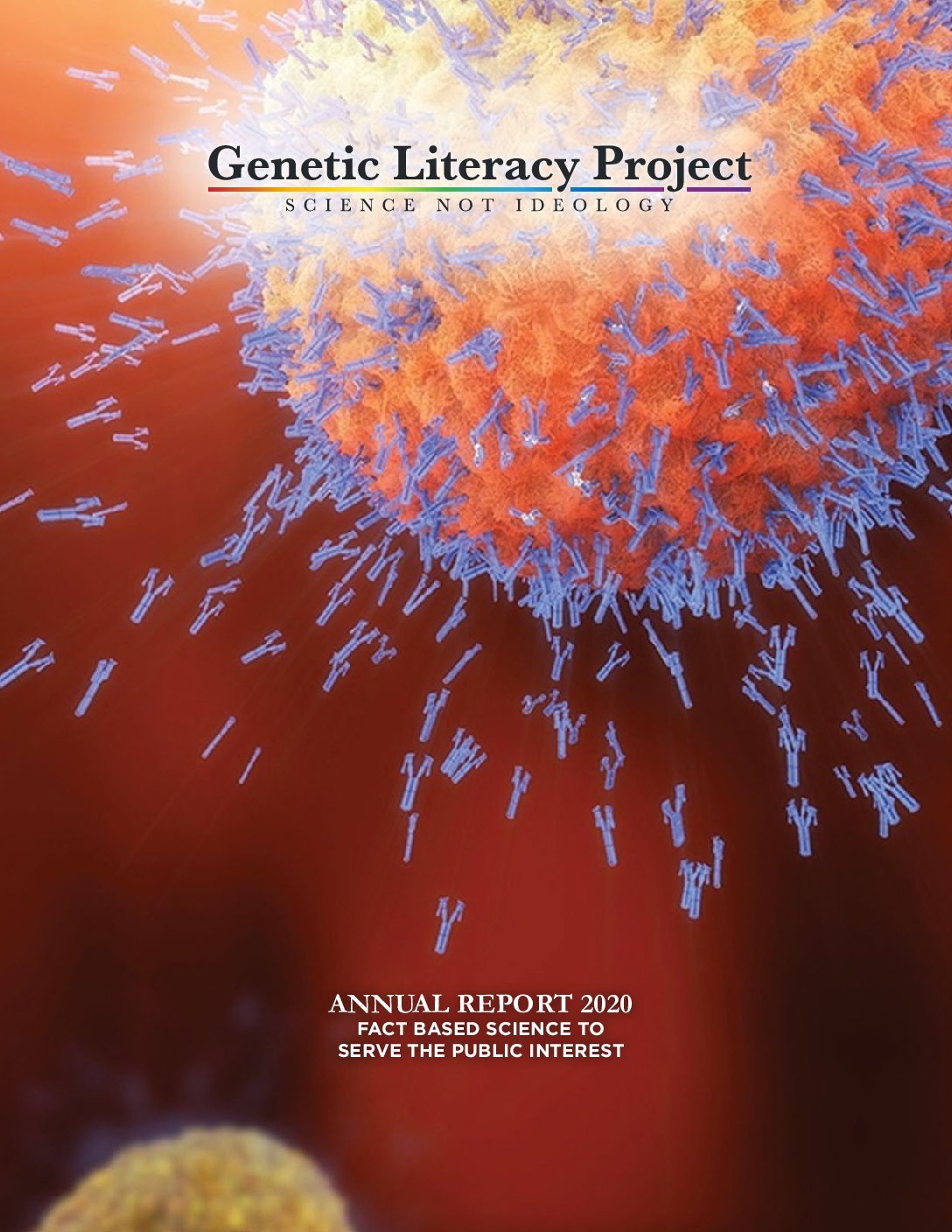 ---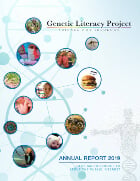 ---
---
Science Literacy Project / Genetic Literacy Project Bylaws: View Bylaws
Genetic Literacy Project Conflict of Interest Policy: View Policy
GLP Document Retention and Destruction Policy: View Policy
GLP Whistleblower Policy: View Policy
2019-2020 Fiscal Year Donations to the Science Literacy Project
John Templeton Foundation: $267,687
Winkler Family Foundation: $180,000
DKT Liberty Foundation: $80,000
Lounsbery Foundation: $60,000
Donors Trust: $25,000
Kayser Family Foundation Fund of the DuPage Foundation: $20,000
Charles Ohrstrom: $17,000
AquaBounty: $5,000
The Bader Family Foundation: $10,000
Perry Hackett: $5,000
The Modzelewski Charitable Fund: $2,500
Peter Treadway: $5,000
Individual donations: $14,911
The SLP/GLP files an annual 990. Our 990 filings are available here:
To Contact Us:
Science Literacy Project/Genetic Literacy Project
ATTN: Brian Muia
Loblolly Solutions
4780 Ashford Dunwoody Road, Suite 540-431
Atlanta, GA 30338
…
(410) 941-9374