To get the pandemic under control ― a universal goal, to be sure ― a growing number of voices in ...
The NHS response to Covid-19 has been incredible. It has shown the strong commitment by the medical profession and society ...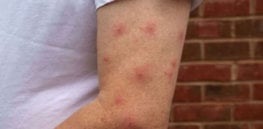 If you've ever been at an outdoor party or BBQ during the fading hours of daylight and don't personally notice ...
Maybe you love IPAs, maybe you hate them. Either way, your strong feelings about this beer style have origins beyond ...
Running phenomenon Caster Semenya of South Africa and some other top females runners will likely have to reduce their body's natural ...