No one should have to sleep with the fishes, but new research on zebrafish suggests that we sleep like them.  ...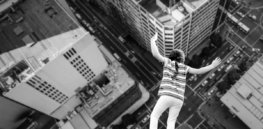 Most of us experience these so-called "typical dreams" during our lifetime. Around three-quarters of people dream of falling, for instance, and that ...
Although radically different in terms of their content and feel, the range of dream states are just as complex as ...
The all-nighter is now as synonymous with a college student's life as the frat party, but it is detrimental to ...