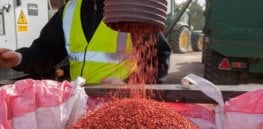 [UK] Farming Minister George Eustice has admitted the recent ban on neonicotinoids has actually increased overall pesticide use. Mr Eustice made ...
Globally, forest trees are increasingly at risk from habitat destruction .... But the guidelines for effective preservation of a tree ...
Researchers .... are giving farmed salmon feed made from genetically modified crops. The aim of the scientific trial is to ...