Scientists from Beijing Academy of Agricultural and Forestry Sciences took a comprehensive look at the genomes of 414 watermelons representing ...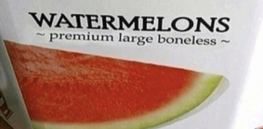 Nowadays labels extol the absence of something that never was there in the first place. Such marketing schemes manipulate the ...
Researchers are exploring the impact of using nanoscale nutrients––including copper––on eggplants and other crops. While early results have shown substantial ...
University of Georgia's Cecilia McGregor on genetics of watermelon; Kevin Folta answers listeners ...