In a new book, an expert (and former U.S. Army Ranger) warns that the world is stumbling toward a scary ...
What lies beyond bionics? [DARPA director Justin] Sanchez described his work as trying to "understand the neural code," which would ...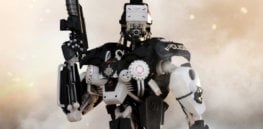 Hundreds of companies and thousands of individuals, many of them researchers and engineers prominent in the fields of robotics and ...