Articles written for the GLP list the source as
Genetic Literacy Project
. All other articles were written for the sources noted with excerpts provided by the GLP.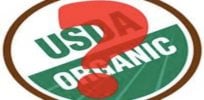 A ruling by the U.S. District Court for the District of Columbia will allow a lawsuit by the Organic Trade ...
Alison Van Eenennaam, an animal geneticist at the University of California-Davis, told the Idaho Milk Processors Association annual conference there ...