Certain patterns of electrical activity in the brain may signal autism in children with tuberous sclerosis complex (TSC), a related genetic condition ...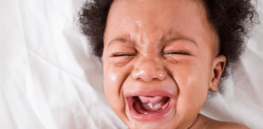 Researchers continue to look for ways to assess the pain experienced by babies. One recent study suggests that babies are ...
Semantic memory identification is an emerging ID technology based on the patterns of electrical signals that your brain puts out ...