Often, the human brain can overcome worries and fears by casting the mind back to past experiences that have worked ...
Psychologists and professors Gerd Kvale and Bjarne Hansen have developed a treatment program that helps patients get rid of their ...
[Pediatric autoimmune neuropsychiatric disorder associated with streptococcal infections, or PANDAS] is as puzzling for researchers as it is for the ...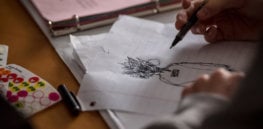 For nearly 20 years [Thomas] Ollendick has been testing briefer, more intensive forms of [cognitive-behavioral therapy] for childhood anxiety disorders ...
At first glance, autism and OCD appear to have little in common. Yet clinicians and researchers have found an overlap ...
[A]round nine years after [Katherine] Mydland-aas's cleaning rituals began, a psychologist diagnosed her with obsessive-compulsive disorder (OCD) and referred her ...
Mr. B loves Johnny Cash, except when he doesn't. Mr. X has watched his doctors morph into Italian chefs right ...