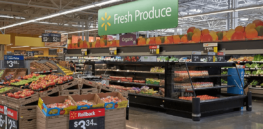 Pollinators include butterflies and moths, birds, bats, beetles and many more, and without them some of our favorite foods wouldn't ...
Recent evidence suggests that one of the most prominent replacements of the banned neonicotinoids – the insecticide sulfoxaflor - harms ...
The rise in hobby beekeeping, now a trendy activity for hundreds of thousands of Americans, followed strong awareness campaigns to "save the bees." ...
The media call it the "Insect Apocalypse". In the past three years, the phrase has become an accepted truth of ...
Efforts to protect the UK's native honey bees could be helped by research that maps their entire genetic make-up. Experts ...
An Asian hornet sighting has been confirmed in Cornwall, sparking a hunt for the honey bee killer's nesting sites. The ...
New research suggests the removal of timber harvest residue during harvesting may be a boon for wild bees, an important ...