Articles written for the GLP list the source as
Genetic Literacy Project
. All other articles were written for the sources noted with excerpts provided by the GLP.
[A] new study may help salvage the [direct-to-consumer genomics] field by turning to a previously untapped pool of subjects: dogs ...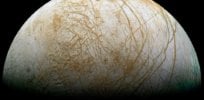 One possibility for what might be out there that's, relatively speaking, one of the most plausible theories has so far ...