Articles written for the GLP list the source as
Genetic Literacy Project
. All other articles were written for the sources noted with excerpts provided by the GLP.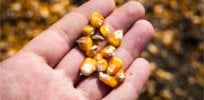 Within the spirit of breaking the taboo around [GMOs], we had decided to start working on a manuscript a few ...
In European regulations for the deliberate release into the environment of genetically modified organisms (GMO), the objective of General Surveillance ...