Articles written for the GLP list the source as
Genetic Literacy Project
. All other articles were written for the sources noted with excerpts provided by the GLP.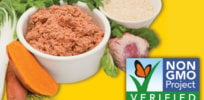 In keeping with our era of ideological boycotts, I will no longer be purchasing Kind bars. Or Barilla pasta. Or Triscuit crackers. Or Del Monte diced tomatoes. Or Nutro dog ...
Pass any Chipotle these days — and it is my gastronomic preference to pass rather than enter — and you ...