Articles written for the GLP list the source as
Genetic Literacy Project
. All other articles were written for the sources noted with excerpts provided by the GLP.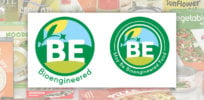 There is .... a debate amongst GMO supporters about whether GMO foods should be labeled. Some supporters believe GMO food ...
The growing distrust among Americans towards scientists and their work is well documented. In an era in which scientific output ...