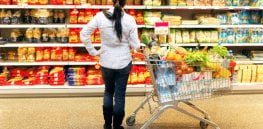 Genetically modified (GM) foods for human consumption have long been a subject of intense public debate, as well as academic ...
At what point does food labeling become less about transparency and more about marketing strategy? A new federal law mandating ...
Organic food always has cost more than conventional food. Now, a new player, the Non-GMO label, may make prices go ...