It was January 1980 when 21-year-old Helene Pruszynski was found raped, bound and stabbed to death in an empty field ...
A Florida state judge has reportedly allowed police to search the entirety of the public genealogy website GEDmatch — home ...
A private DNA ancestry database that's been used by police to catch criminals is a security risk from which a ...
The GEDMatch decision to give police access to its data in the assault case — made without informing the database's ...
There is an urgent need for international guidelines and policies ...
Thanks to the same DNA technology that caught the Golden State Killer suspect, authorities in Washington state arrested a 77-year-old ...
A private genetic testing company who agreed earlier this year to work with the FBI in an effort to solve crimes like ...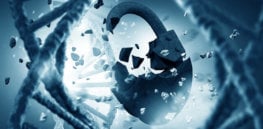 Legal experts, biologists and policy analysists are calling for DNA data regulation, but the cat is already out of the ...
In April [2018], a citizen scientist named Barbara Rae-Venter used a little-known genealogy website called GEDMatch to help investigators find a man ...
The idea of the government having access to every citizen's DNA might sound like an Orwellian nightmare, but recent events suggest we're ...