Individuals who microdose mushrooms, or those who microdose LSD, claim to experience an elevated mood, increased productivity, and a greater ...
The practice of taking small, regular doses of psychedelic drugs to enhance mood, creativity, or productivity lacks robust scientific evidence ...
You've probably heard about microdosing, the "productivity hack" popular among Silicon Valley engineers and business leaders. Microdosers take regular small doses of LSD ...
[A]necdotal endorsements of [psychedelic] microdosing claim that the routine can lead to a whole variety of benefits, including heightened emotional ...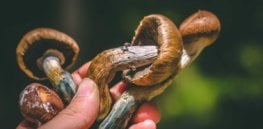 Microdosing involves taking roughly one-tenth the "trip" dose of a psychedelic drug, an amount too little to trigger hallucinations but ...