Articles written for the GLP list the source as
Genetic Literacy Project
. All other articles were written for the sources noted with excerpts provided by the GLP.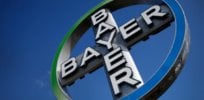 Farmers don't have a reputation for skewing to the political left, but just get them talking about seeds. At an ...
In humans, a healthy microbiome—the universe of bacteria, fungi, and viruses that lives inside all of us—is increasingly recognized as critical ...