Articles written for the GLP list the source as
Genetic Literacy Project
. All other articles were written for the sources noted with excerpts provided by the GLP.
When Karen Davis attended a presentation at a dental conference in 2013, she unexpectedly discovered a service that could help ...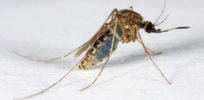 Good intentions often go bad. Questions over the potential danger from spraying DDT to control malaria and other insect-borne scourges ...