Articles written for the GLP list the source as
Genetic Literacy Project
. All other articles were written for the sources noted with excerpts provided by the GLP.
As a non-expert consumer, it's hard to know what to think about GMOs. Of course, we're already consuming them, with ...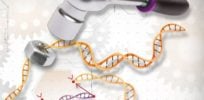 You probably know about CRISPR-Cas9. It's the recently developed method for genetic engineering that's brought costs down by 99%, and ...