Articles written for the GLP list the source as
Genetic Literacy Project
. All other articles were written for the sources noted with excerpts provided by the GLP.
•Detailed data show that concentration in seed markets varies strongly across crops and countries. •There is no clear evidence of ...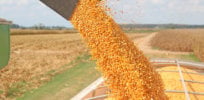 The anticipated world population growth emphasizes a need to produce more food on less land. Cutting-edge technologies, including genetic engineering, can ...