Articles written for the GLP list the source as
Genetic Literacy Project
. All other articles were written for the sources noted with excerpts provided by the GLP.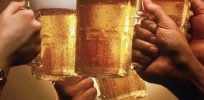 Football is back.... Here are five tailgating classics that gene editing could improve: Beer Anyone who has ever watched Super ...
Biting into a fresh, sweet berry might be a simple pleasure, but the berries' genomes are surprisingly complex. The strawberry ...