Articles written for the GLP list the source as
Genetic Literacy Project
. All other articles were written for the sources noted with excerpts provided by the GLP.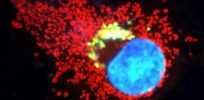 An Israeli scientist has discovered that a protein called ARTS, which aids in programmed cell death, could help unlock a ...
Hiding deep inside our bone marrow — the flexible tissue found in the interior of bones — are special cells ...