Like the word "chemical," the word "pesticide" has been hijacked and then unfairly demonized. Scientists use the word pesticide to refer to ...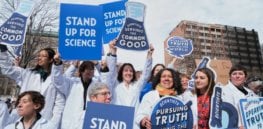 Many of the arguments made by organic supporters and GMO critics aren't supported by science. That combination can have harmful ...
The science community is divided over whether reports of declining sperm counts in men is actually occurring. One explanation--exposure to ...