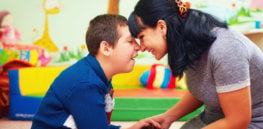 "Many of the greatest artists, actors, musicians, scientists, and entrepreneurs of all time were and are autistic. We all serve ...
For drug companies, there is suddenly only one priority: the coronavirus. More than 140 experimental drug treatments and vaccines for ...
As we seek an outright cure for HIV/AIDS, our hope should be grounded in reality ...
A new study has inspired headlines claiming a cure for Alzheimer's disease could be available within six years – but ...
Nanocapsules containing a substance that can efficiently break down alcohol quickly could prevent alcohol poisoning, and could work as a ...
What is a disease? This seemingly abstract and theoretical question is actually among the most practical questions in all of ...
Charlie Sheen's HIV announcement put AIDs back in the headlines. Gene editing may provide the chance to eliminate the disease ...