After a difficult lung transplant, 17-year-old cystic fibrosis patient was successfully treated with experimental bacterial phage therapy ...
Josh Hillman, a 23-year-old Harvard Law student from Alabama, has cystic fibrosis, the progressive genetic disease that causes frequent lung ...
The discovery of a new type of cell could fundamentally alter how cystic fibrosis researchers seek a cure for the ...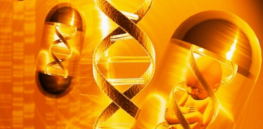 Just as vaccination began first for smallpox, then expanded to a handful of other diseases and has since expanded to ...
Precision medicine is leading to cures but at high cost to healthcare systems. But there are emerging examples of lower-tech ...