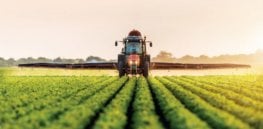 The dicamba debacle gives a chance to answer key questions about industrial agriculture with rare specificity ...
The toll on farmers is infuriating enough. But there could be widespread damage to the environment as well ...
It's pretty clear that the ag industry has a problem. But what is the nature of it? ...
For dicamba, even more than most ag issues in recent history, the devil is in the details ...