The organic label is often touted as meaning "pesticide free" and has become a rallying cry for anti-GMO activists. But ...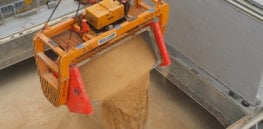 The National Biosafety Management Agency (NBMA), on [July 26th], said it has, in conjunction with the Nigerian Customs Services, ordered ...
If the European Union eventually phases out all the popular glyphosate herbicide, the loss of farm productivity could cost Europe ...
Congress is considering tripling the budget for the USDA's organics program. Should we be asking for more answers from regulators ...