At 9.05am on the morning of 10th September 1984, geneticist Alec Jeffreys developed an X-ray film that would change the ...
That old joke about the milkman fathering many of a town's children—it's far from true, a new study reaffirms. Researchers ...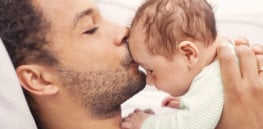 The child was critically ill. The treating team at Children's National Hospital in Washington, DC, was stumped and worried that ...
When Nara Milanich wrote Paternity: The Elusive Quest for the Father—a history of the scientific, legal, and social conceptions of ...
In the first decades of the 20th century, scientists around the world proposed a fantastic array of new methods to ...
A fertility doctor suspected to have fathered scores of people by secretly swapping donors' sperm for his own will have ...