Stem cells sold at clinics are driving what's thought to be a $2 billion global industry. Facebook pages announce seminars ...
Medical clinics that provide largely unregulated stem cell treatments are popping up all over the U.S. But a new study ...
In case anyone was wondering, the commercial stem cell clinic business is still shady and full of hype, profiteering, and ...
A federal judge issued an order [June 25] barring a Florida-based stem-cell company from performing an unapproved procedure that blinded ...
When the Food and Drug Administration won a landmark lawsuit [June 3] against a stem cell company, health officials hailed ...
Over the past year, at least 17 people have been hospitalized after being injected with products made from umbilical cord ...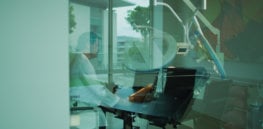 This year [2018], 12 people have been hospitalized with bacterial infections after being treated with stem cell products derived from ...
Doctors selling dubious stem cell treatments isn't just a problem in the U.S., suggests a new study published in Regenerative Medicine. Clinics ...