Articles written for the GLP list the source as
Genetic Literacy Project
. All other articles were written for the sources noted with excerpts provided by the GLP.
If you listen closely to the sound of birds chirping, you'll hear that they're taking turns. The same goes for ...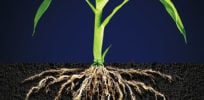 A new study from the University of Western Australia's Center for Evolutionary Biology, published in Oecologia on April 5, [2017] ...