Articles written for the GLP list the source as
Genetic Literacy Project
. All other articles were written for the sources noted with excerpts provided by the GLP.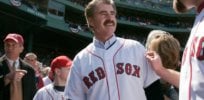 Bill Buckner, the famed Boston Red Sox hitter who also famously missed a ground ball during the 1986 World Series, ...
A huge analysis of drinking patterns among veterans has found genetic distinctions between heavy drinkers and alcoholics, according to a ...